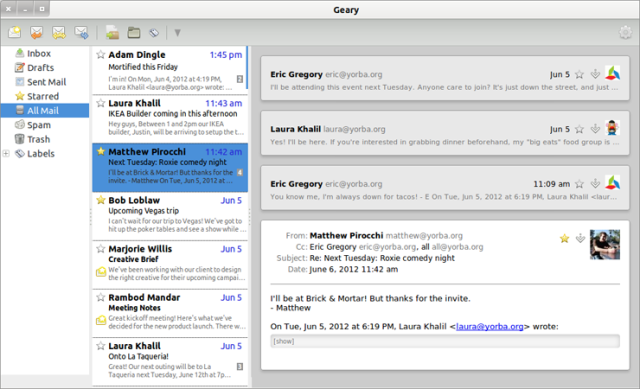 The developers behind the Shotwell photo manager for Linux-based operating systems are setting their sights on a weak spot of the Linux desktop: e-mail.
Yorba, the creator of Shotwell, has turned to crowdfunding site Indiegogo in an attempt to raise $100,000 toward the e-mail client, named "Geary." After two days, Yorba has raised about $8,000.
Geary has been under development since 2011, but Yorba is hoping to take it up a few notches. An extremely early version of Geary is available now. It is designed to integrate with GNOME desktops, running on Debian, Fedora, Ubuntu, and other Linux distributions.
Read 7 remaining paragraphs | Comments